Son of George Blahnik 1813-1894 Algoma/Starec Family
Jacob A. Blahnik, Starec in 1837-1908 & Katherine Goettinger ~1844-1924





Catherine Gettinger

Blahnik, 1915 Blahnik Family reunion

OBITUARY for Jacob Blahnik, Sr. 1837-1908 - From the Algoma Record 11/13/1908 Vol 36, No. 23


PIONEER PASSES AWAY

Jacob Blahnik, Sr., an Old Pioneer Resident Passes Away at His Home in This City Wednesday.

Jacob Blahnik, Sr., one of the best known residents of this vicinity, died at his home in this city at 7:00 o'clock last Wednesday evening from a stroke of apoplexy.
Deceased was born in Asistrier, Bohemia, July 25th, 1837, and was therefore at the time of his death aged 71 years 3 months and 16 days. He came to America with his parents, Mr. and Mrs. George Blahnik, now both deceased, in the year 1856. The family settling in the town of Ahnapee, west of this city, where deceased made his home thereafter until about two years ago, when he took up his residence in Algoma. On October 28th 1863, he was united in marriage with Miss Katherine Goettinger, daughter of the late Mr. and Mrs. John Goettinger, of the town of Ahnapee.
After locating in Ahnapee Mr. Blahnik engaged in farming as an occupation and prospered at that avocation, through industrious and thrifty habits, accumulating a large amount of real estate, which he distributed between two sons at about the time he removed to this city. During his long residence in this vicinity Mr. Blahnik became well known and made many friends to whom the news of his death brings deep regret.
He leaves to mourn his loss, a wife and children, four sons, four daughters and four brothers. The sons and daughters are: Joseph G. Blahnik of Menominee; Mrs. F. Jirtle, Mrs. V. Welniak, Miss Emily H. and Mich. Blahnik of this city, Jacob J. and Geo. F. Blahnik of Ahnapee town, The brothers are Mathias Blahnik of Pierce town, George and John Blahnik of this city and Jos. Blahnik of Ahnapee Town.
The funeral services will take place at St. Mary's Catholic Church in this city, Saturday morning at 10 o'clock, Rev. Fr. Kraemer officiating. Interment in the Catholic cemetery.
Obituary for Katherine Gettinger (Goettinger) 1843-1924 from Algoma Record Herald

ALGOMA PIONEER DIED AT AGE 81
Mrs. Katherine Blahnik, an early pioneer of Algoma, who lived here when wolves howled at the doors and Indians had there war dances, died at her home after suffering a year and five months with paralysis. The end came quietly at 11:30 o'clock Sunday evening. Mrs. Blahnik was 81 years old.
Burial was made in St. Mary's cemetery following funeral services which were held at the church of the Immaculate Conception Wednesday morning at 9:30 o'clock. A solemn requiem mass was held for the dead. The Rev. William Kraemer officiated, assisted by Rev. A. Broens, deacon, Sturgeon Bay, and the Rev. William Groessl as sub-deacon.
Mrs. Blahnik was born in Pilsen, Austria in 1843. When she was 9 years old she came to America with her parents, settling at Algoma. Woods then occupied what are now streets, and only a few houses were clustered together. Tales of Indians and wolves howling about the doors were often told by Mrs. Blahnik, according to the children. She was married to Jacob Blahnik, sr., in July, 1859. Following their marriage the couple moved to the farm in Ahnapee town now owned by their son, Jacob J. Blahnik. Until 1906 when they moved to Algoma to retire they lived on the farm. Mr. Blahnik died in 1908, and since Mrs. Blahnik lived with her daughter, Miss Emily.
Four sons and four daughters live to mourn her death. They are Miss Emily Blahnik, Mrs. F.G. Jirtle, Mrs. V. Welnick, and Mrs. John Matzke, Jacob J. Blahnik, George F. Blahnik, and Michael and Joseph G. Blahnik, Menominee, Mich. The oldest daughter, Mrs. Katherine McCurry died in 1905. Thirty-four grand children and 7 great grandchildren also survive.
A large throng from Kodan attended the funeral. Among those from outside points who attended were Miss Fannie Blahnik, Mr. and Mrs. John Bangert and son, Leander, Mrs. J. Sticka, all of Green Bay; Joseph G. Blahnik and Michael Blahnik, Menominee, Mich.; Mr. and Mrs. Frank Barta, Kewaunee; Mr. and Mrs. Frank Blahnik, Montpelier town; Mr. and Mrs. Frank Hucek, Forestville; Mr. and Mrs. Anton Blahnik, West Kewaunee; Mr. and Mrs. Joseph Baumeister, Kewaunee; Mrs. Charles Borgman, Kewaunee: Mrs. H. Nemetz and son, Otto, Kewaunee; Mrs. Alger Fell, Omro; Mres. E.W. Ullsperger, Milwaukee; Miss Sophis Matzke, Chicago; Miss Kathleen McCurrie, Chicago Mr. and Mrs. John Halada, Montpelier; Mr. and Mrs. Louis Blahnik, Alaska; Mr and Mrs. Henry Baumeister, Kewaunee.
Parents of Katherine Goettinger. Father killed July 1878. Mother's suicide 4/20/1882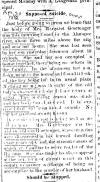 1. JACOB A.5 BLAHNIK (GEORG4, GEORGIUS3,

JACOBUS2, WENCESLAUS1) was born February 01, 1837 in Village Starec #17, Bohemia, Austria-Hungary (Source: SDA in Plzen Novy Kdyne.), and died November 11, 1908 in Algoma, WI (Source: vol 1 page 232 Kewaunee Cty deaths). He married CATHERINE GETTINGER, daughter of JOHN GETTINGER (Goettenger). She was born November 11, 1843 in the Austrian Empire, and died June 22, 1924 in Ahnapee, Kewaunee, Co., WI.

Notes for JACOB A. BLAHNIK:
Question if Emma Nolde is his second wife. Marriages Kewaunee Co, vol 1, pg 092
July 25, 1837 is not his accurate birth date per Birth records

More About JACOB A. BLAHNIK:
Cause of Death: cerebral hemorrhage
Occupation: Farmer

Children of JACOB BLAHNIK and CATHERINE GETTINGER are:




..1

Georg BLAHNIK born November 08, 1813 Starec #17

Bohemia d.March 31, 1912 Ahnapee, Kewaunee Co. WI
...... +Katerina Blaha b. Apr 19, 1814 Hradiste #17, Parish of Lsteni, Bohemia d. Mar 7, 1892

Ahnapee, Kewaunee Co. WI , Feb 10, 1834

Parish Lsteni, Bohemia


..... 2 JACOB A. BLAHNIK Sr. b: Feb 1, 1837 - July 1839 Village Starec #17, Bohemia, Austria-Hungary d: Nov 11, 1908 Algoma, WI
........ +Catherine Gettinger b: Bet. Nov 11, 1843 - Oct 1845 in Bohemia m: Abt. 1862 d: June 22, 1924 in Ahnapee, Kewaunee, Co., WI
............ 3 Lena Blahnik
............ 3 Joseph G. (JG) Blahnik b: Mar 1, 1867 Ahnapee, Kewaunee Co., WI d: Mar 10, 1943 Menominee Falls, WI
............ 3 Katherine Blahnik b: February 18, 1868 in Ahnapee, Kewaunee Co., WI d: August 11, 1905
............... +William McCurry
................... 4 Kathleen McCurry b: 1898
...................... +Orville Wellemon
............ 3 Johnny Blahnik b: November 27, 1871 d: Nov25, 1886 (Death notice

Nov 30, 1886 Oshkosh Northwestern Newspaper, pg 1)
............ 3 Barbara Blahnik b: Sept 14, 1873 in Kodan, WI d: Dec 28, 1944
............ 3 Annie Blahnik b: January 28, 1875 in Ahnapee, Kewaunee Co., WI d: Sept 14, 1961 Algoma Memorial Hospital
............... +Ladislaus Valadish (Voldish) C. Welnick b: 1/13/1866 Berlin, Germany m: 1/8/1896 St Mary's Church, Algoma, WI d: 1/2/1918
................... 4 Dorothy Welnick
...................... +Raymond Jorns
............................ 5 Douglas Jorns
................................ +Terri Unknown
................... 4 Hildegard Welnick
...................... +W. A. Fell
............................ 5 Jane Carol Fell
............................ 5 Billy Fell
................................ +Pat Unknown
................... *2nd Husband of Hildegard Welnick:
...................... +Harold Loes
................... 4 Christina Marie Welnick b: May 20, 1897 d: June 18, 1899
................... 4 Winifred Welnick b: January 21, 1899 d: 1966
................... 4 Evangeline Welnick b: July 08, 1900
...................... +O. H. Ziebarth
................... 4 Ann Ellen Welnick b: May 25, 1902
...................... +L. J. Gerondale m: November 29, 1923
............................ 5 Kitty Gerondale
............................ 5 James Gerondale
................... 4 George Michael Welnick b: March 18, 1904
...................... +Lillie Laatz
................... 4 Genevieve Appolonia Welnick b: May 21, 1906 Algoma, WI d: Nov 17, 2010 Algoma, WI
................... 4 Jacob Donell Welnick b: July 08, 1910
................... 4 Glenn Welnick b: December 26, 1914


............ 3 Mary Blahnik b: January 20, 1877 in Ahnapee, Kewaunee Co., WI d: January 06, 1962 in Ahnapee, Kewaunee Co., WI


............ 3 Jacob Blahnik b: January 05, 1880 d: September 10, 1880
............ 3 Jacob Joseph Blahnik, Jr b: August 02, 1881 Ahnapee, Kewaunee Co., WI d: January 30, 1954 Green Bay, Brown Co, WI


............ 3 Magdaline Blahnik b. May 12, 1883 Ahnapee, Kewaunee Co., WI; d. Sept 06, 1897 Ahnapee, Kewaunee Co, WI buried St Mary's Catholic Church Cemetery-

Ahanapee Twp, WI
.

.......... 3 George F. Blahnik

, b. April 14, 1885, Ahnapee, WI; d. Jan 13, 1952, Algoma, WI.
............ 3 Emelee (Emily) Blahnik b: Feb 28, 1888 Kewaunee Co, WI

(Source: Kewaunee Co Records -Births, vol 36, pg 270.) d: Aug 07, 1978 Algoma
............... +Gus (Wellenback) Wellenbeck, Jr. m: June 27, 1930 in Kewaunee Co., WI


............ 3 Michael Blahnik

b. September 10, 1890 Algoma, WI; d. February 1953 Menominee, MI.


<![if !supportLineBreakNewLine]><![endif]> ............ 3 Emelee (Emily) Blahnik b: Feb 28, 1888 Kewaunee Co, WI d: Aug 07, 1978 Algoma
............... +Gus (Wellenback) Wellenbeck, Jr. m: June 27, 1930 in Kewaunee Co., WI <![if !supportLineBreakNewLine]><![endif]> <![if !supportLineBreakNewLine]>
<![endif]>